For the 16th year, I Hear Music in the Air will gather in Cincinnati to celebrate with thousands from across the country for an exciting weekend to honor, educate, and enjoy music and ministry from leaders and top artists in the Gospel industry.
Our praise-filled weekend will include something for everyone. We will culminate the weekend with the Legend's Ball, as we celebrate community leaders and national artists in gospel music.
Friday, May 19, 7:00 pm
An Evening with Kirk Franklin
7:00 pm (Doors open 6:00 pm)
Opening Performances Include:
Jillian Ellis
Amante Lacey
Sjuwana Byers and The Children of God
Event Host: Carl Behanan
Duke Energy Convention Center
525 Elm Street,
Cincinnati, Ohio 45202
Kirk Franklin Concert Tickets
Limited seats. Purchase ASAP!
Tickets at will call: Unless tickets purchased online are requested to be mailed, they will all be held at will call. Will call will open at 5:30 pm and the doors will open at 6:00 pm.
---
General Seating: $35
---
Preferred Seating: $40
---
VIP Seating: $50
---
VIP Experience:
Meet and Take a Photo with Kirk Franklin After the Show: $75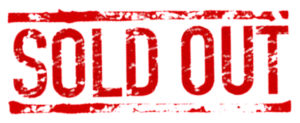 ---
Kirk Franklin tickets are also available for purchase at these Cincinnati churches:
New Jerusalem Baptist Church
26 W North Bend Rd, Cincinnati, OHB 45216
New Prospect Baptist Church
1580 Summit Rd, Cincinnati, OH 45237
Rockdale Baptist Church
539 Forest Ave, Cincinnati OH 45229
Overflow Ministries
10870 Hamilton Ave, Cincinnati, OH 45231
Mt. Zion Woodlawn
10180 Woodlawn Blvd, Cincinnati, OH 45216
Southern Baptist Church
3556 Reading Rd. Cincinnati, OH 45229
Word of Deliverance Ministries for the World
693 Fresno Rd. Cincinnati, OH 45240
Quinn Chapel AME Church
10998 Southland Rd, Cincinnati, OH 45240
Impact Worship Center
2562 W North Bend Rd, Cincinnati, OH 45239
Christ Emmanuel Christian Fellowship
2324 May Street, Cincinnati, OH 45206
Inspirational Baptist Church
11450 Sebring Drive Forest Park, OH 45240
Corinthian Baptist Church
772 Whitter Street, Cincinnati, OH 45229
Hope for You Family Life and Worship Center
1947 Miles Rd. Cincinnati, OH 45231
Zion Global Ministries
9180 Cincinnati, Columbus Rd, West Chester Township, OH 45069
Kirk Franklin Concert Event Parking
SATURDAY, MAY 20, 2017
Come out and enjoy IHM Conference 2017 at Cove 51
Special guest artists include: Eone National recording artist Anita Wilson. Anita will perform live and IHM CEO will have an up close and personal interview with her. Other artist from around the country will be there to share on the stage. Enjoy this light club experience.
The cover charge is free. There will be food for purchase and free parking. You don't want to miss this event!
Sponsored by Blood Shed, Journey Steele, 5/3 Bank, Thompson Hall and Jordan Funeral Home, Kingdom Family Dentistry.
Talent Coordinator: Chaka Buramoih
Time: 1:00 – 5:00pm EST
(doors open at 12:30pm)
Location: Cove 51
11473 Chester Rd. Sharonville, Ohio 45246
513-283-0643
SUNDAY, MAY 21, 2017
THE LEGENDS BALL
Keynote Speaker Bishop Victor Couzens, Inspirational Baptist Church. Honorees Dress for Success, The Collective Empowerement Group, Eastern Personell. I Hear Music Honors Aurelia Simmons, Jenny Laster, Sean Rugless and Lifetime Achievement Award Herb R.brown.
Time: 5:30pm EST (doors open at 5pm)
Location: Sharonville Convention Center (Main ballroom)
11355 Chester Road, Cincinnati, OH 45249

Carl Behanan
Carl is the Station Manager of Inspiration 1050AM & 103.1FM WGRI in Cincinnati. He has been in Christian/Gospel radio for almost 20 years. "I love what I do. I get a chance to empower & entertain GOD's people with Gospel music & the Word. I'm so humbled." WGRI features National & Local artists 24 HRS a day. One of their main missions is to give gospel artists (especially local), a chance to get their music over the airwaves. They also feature businesses and churches who have a heart for the community. If you would like to partner with WGRI or if you have any new music to be introduced, please call WGRI at (513) 533-2500.
BISHOP VICTOR COUZENS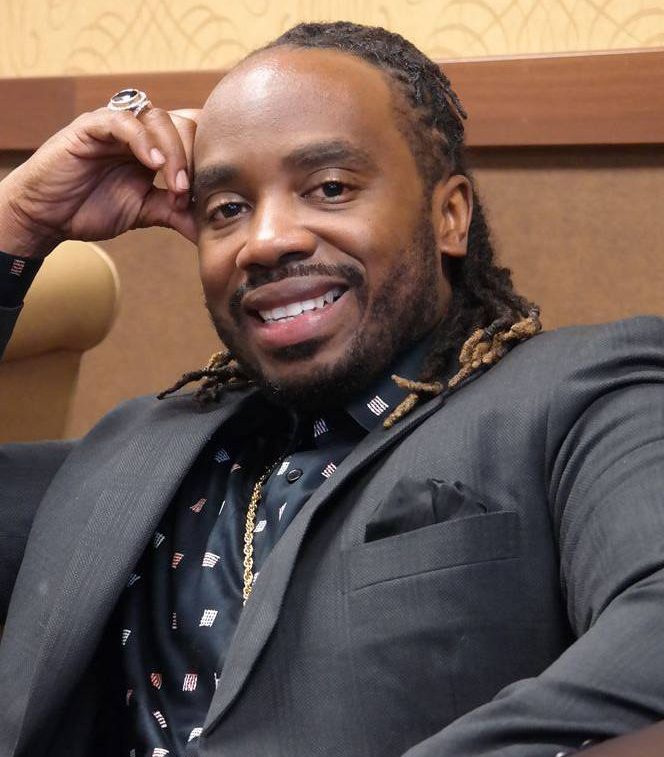 Listen to Audio Bio: