For the 16th year, I Hear Music in the Air will gather in Cincinnati to celebrate with thousands from across the country for an exciting weekend to honor, educate, and enjoy music and ministry from leaders and top artists in the Gospel industry.
Our praise-filled weekend will include something for everyone. We will culminate the weekend with the Legend's Ball, as we celebrate community leaders and national artists in gospel music.
Friday, May 19, 7:00 pm
An Evening with Kirk Franklin
7:00 pm (Doors open 6:00 pm)
Opening Performances Include:
Jillian Ellis
Amante Lacey
Sjuwana Byers and The Children of God
Dauntee VellVett
Event Host: Carl Behanan
Event Co-Host: Rev. Freddie T. Piphus
Duke Energy Convention Center
525 Elm Street,
Cincinnati, Ohio 45202
Kirk Franklin Concert Tickets
Limited seats. Purchase ASAP!
Tickets at will call:
Any tickets purchased after Friday May 12th 2017 will be held at will call to ensure that the ticket holders receive their tickets. Will call will be located right outside of the main ballroom and will be fully staffed in order to expidite seating. Will call will open at 5:30pm EST.

---
Kirk Franklin tickets are also available for purchase at these Cincinnati churches:
New Jerusalem Baptist Church
26 W North Bend Rd, Cincinnati, OHB 45216
New Prospect Baptist Church
1580 Summit Rd, Cincinnati, OH 45237
Rockdale Baptist Church
539 Forest Ave, Cincinnati OH 45229
Overflow Ministries
10870 Hamilton Ave, Cincinnati, OH 45231
Mt. Zion Woodlawn
10180 Woodlawn Blvd, Cincinnati, OH 45216
Southern Baptist Church
3556 Reading Rd. Cincinnati, OH 45229
Word of Deliverance Ministries for the World
693 Fresno Rd. Cincinnati, OH 45240
Quinn Chapel AME Church
10998 Southland Rd, Cincinnati, OH 45240
Impact Worship Center
2562 W North Bend Rd, Cincinnati, OH 45239
Christ Emmanuel Christian Fellowship
2324 May Street, Cincinnati, OH 45206
Inspirational Baptist Church
11450 Sebring Drive Forest Park, OH 45240
Corinthian Baptist Church
772 Whitter Street, Cincinnati, OH 45229
Hope for You Family Life and Worship Center
1947 Miles Rd. Cincinnati, OH 45231
Zion Global Ministries
9180 Cincinnati, Columbus Rd, West Chester Township, OH 45069
Kirk Franklin Concert Event Parking
Optional Parking: Saks fifth avenue valet parking 5.00
SATURDAY, MAY 20, 2017
Come out and enjoy IHM Conference 2017 at Cove 51
Special guest artists include: Eone National recording artist Anita Wilson. Anita will perform live and IHM CEO will have an up close and personal interview with her. Other artist from around the country will be there to share on the stage. Enjoy this light club experience.
The cover charge is free. There will be food for purchase and free parking. You don't want to miss this event!
Sponsored by Blood Shed, Journey Steele, 5/3 Bank, Thompson Hall and Jordan Funeral Home, Kingdom Family Dentistry.
Talent Coordinator: Chaka Buramoih
Time: 1:00 – 5:00pm EST
(doors open at 12:30pm)
Location:
Cove 51
11473 Chester Rd. Sharonville, Ohio 45246
513-283-0643
---
SATURDAY, MAY 20, 2017
Youth Summit with Keynote Speaker Kirk Franklin
It is free and open to the public.
Time: 12:00 – 2:00pm EST
(doors open at 11:30pm)
Location:
Lincoln Heights Missionary Baptist Church
Woodlawn, Ohio 45215
Phone: 513-772-5422
---
SATURDAY, MAY 20, 2017
I Hear Music in the Air Conference
After Party "Bloodshed"

Come out and shed!!! Musicians, singers, and poets from all over the country will be at this free-for-all event of fellowship, praise, and worship. Mics and instruments will be ready! Drummers bring your sticks and bass players, bring that bass. Let's lift his name in a totally unrestricted atmosphere!
Location:
Mt Zion Baptist Church Woodlawn
10180 Woodlawn Blvd.
Cincinnati Ohio 45215
Contact bloodshedministry@gmail.com for questions!
SUNDAY, MAY 21, 2017
THE LEGENDS BALL
Keynote Speaker Bishop Victor Couzens, Inspirational Baptist Church. Honorees Dress for Success, The Collective Empowerement Group, Eastern Personell. I Hear Music Honors Aurelia Simmons, Jenny Laster, Sean Rugless and Lifetime Achievement Award Herb R. Brown. Church Spotlight: Zion Global Ministries with Pastor Freddie T. Piphus and Pastor Marsha Piphus
Special music guest Shirley Murdock
Time: 5:30pm EST (doors open at 5pm)
Location: Sharonville Convention Center (Main ballroom)
11355 Chester Road, Cincinnati, OH 45249
Carl Behanan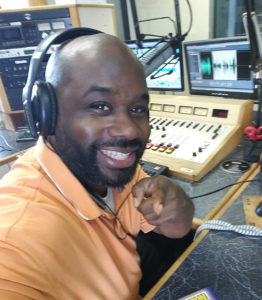 Carl is the Station Manager of Inspiration 1050AM & 103.1FM WGRI in Cincinnati. He has been in Christian/Gospel radio for almost 20 years. "I love what I do. I get a chance to empower & entertain GOD's people with Gospel music & the Word. I'm so humbled." WGRI features National & Local artists 24 HRS a day. One of their main missions is to give gospel artists (especially local), a chance to get their music over the airwaves. They also feature businesses and churches who have a heart for the community. If you would like to partner with WGRI or if you have any new music to be introduced, please call WGRI at (513) 533-2500.
BISHOP VICTOR COUZENS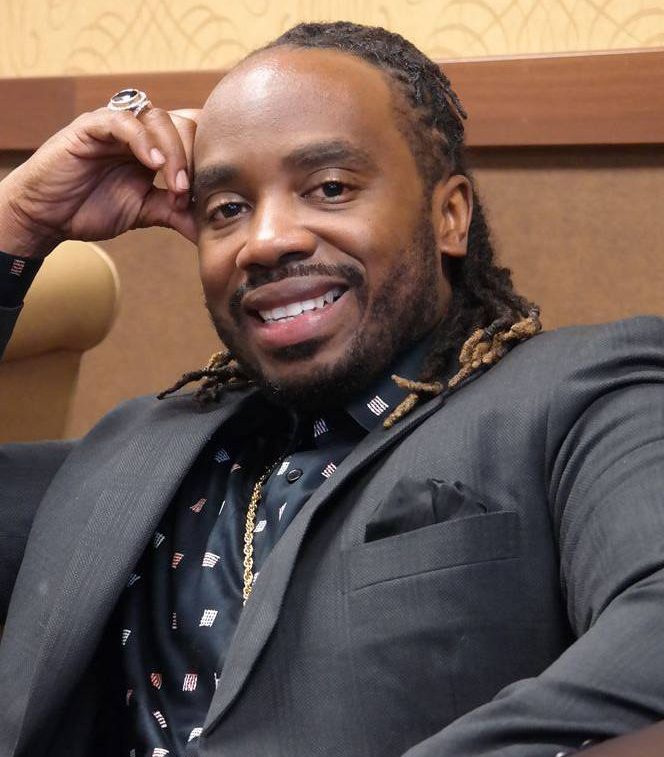 Listen to Audio Bio:
Aurelia Simmons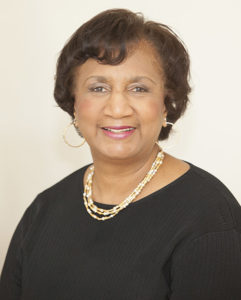 Aurelia Simmons, known by most of Cincinnati as Candie, is a native Cincinnatian. At an early age, she was taught to volunteer and the lessons she learned about volunteerism have stayed with her as is evidenced in her dedication and commitment to helping others. Candie is the ultimate volunteer and her philosophy on life reflects her dedication to others. She is fond of saying, "fill in the dash between birth and the inevitable. Let your time here mean something."
Candies' time on earth has truly been meaningful. If there is an event occurring in Cincinnati that supports a worthy cause, you may rest assured that Candie is involved. Her volunteer activities have included the following: Volunteer – Co-Chair for Major League Baseball Allstar game in Cincinnati, African American Life and History 94th National Convention Committee, Lighthouse Youth Services, Board of Directors – Nominating Chair, Lighthouse Youth Services; Beacon of Light Gala Chair; NAACP Freedom Fund Dinner Chair; Cincinnati Symphony Association, Division Vice President; CSO Multicultural Awareness Council Chair; Cincinnati Youth Collaborative Mentor 1994 -2002 and the Cincinnati Symphony Organization, Board Diversity Committee and Multicultural Awareness Council. She is also a passionate volunteer for the National Underground Railroad Freedom Center where she is a chartering member of the Freedom Center Ambassadors and serves as Ambassador Chair.
It is not enough that she has been a member of many organizations; she took an active leadership role with most of them. She is a member of Delta Sigma Theta Sorority and formerly on its Foundation Board; Black Career Women; Zonta International Director, Cincinnati, Ohio USA Chapter; President , St. Andrews Episcopal Church Women; Chairperson, American Bridge Association, Spring National Convention; Founding President, Cincinnati Chapter, The Holidays, Incorporated; Steering Committee, University of Cincinnati African American Alumni Association; Negro Spiritual Festival Steering Committee, Human Involvement Project; Donald Sowell Endowment Committee Cincinnati Art Museum; , Historical Ball past Co-Chair, Mallory Center for Community Development; LSDMC – Rockdale Elementary; Board of Directors, Planned Parenthood and Vice President, Gala Chair Top Ladies of Distinction, Inc.
Candie does not seek recognition; however among the many recognitions she has received through the years include the Unsung Hero by the WIZ radio, as a Cincinnati Enquirer Woman of the Year and Nefertiti Award by the Cincinnati Herald and Resolution from the city of Cincinnati.
Currently, Candie is very active with the Urban League of Greater Cincinnati as a Relationship Specialist. She coordinated over 700 volunteers for the National Urban League conference in 2014 in Cincinnati. Her concern about the future of young people in Cincinnati is a driving force as she served as a Board Member for Lighthouse Youth Services and serves on their Community Cares Committee by preparing meals for homeless youth. She is an active member of the Queen City Chapter of the Links, Incorporated; and as past Art Facet Chair promoting the CSYO Nouveau Chamber players and supporting the Lincoln Heights Elementary school, Women's Alliance, Inc. and for Advocates for Youth in Education (AYE). In her spare time, Candie loves to read, play bridge with the Cincinnati chapter of the Holidays, Incorporated – she was the chartering president, and lunch with the Cinnamon Red Hatters where she is the Queen Mum and play a little golf with Les Birdes. She is also a gourmet chef and concocts wonderful meals.
Candie is a graduate of the University of Cincinnati with a Bachelor of Science degree in Management and was one of the early African American women to enter the managerial ranks at the IBM Corporation where she worked in New York, Michigan and Ohio. Over a career spanning 30 years she was recognized with several marketing and managerial service awards.
Candie is married to Reginald Simmons and has a son, Michael Williams and stepdaughter, Karen Simmons Williams. Through their blended family, they have 7 grandchildren and 3 great grandchildren. Most of all, she leads by example as she spends time with family, especially her precious grandchildren and "great grands".
Herbert R. Brown, Member Board of Directors, Western & Southern Financial Group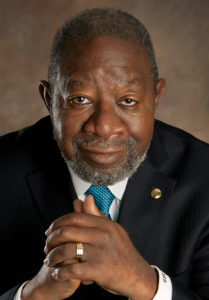 Herb Brown graduated from Warren G. Harding High School in Warren, Ohio. Herb received his post high school education at the University of Cincinnati, and the Ohio Data Processing Institute.
Herb began his career with the Western & Southern Financial Group in 1963. Herb rose through the ranks at Western & Southern, and in 2001 he was promoted to Senior Vice President. In 2008 Herb was elected to the Board of Directors of Western & Southern.
Herb has served on the Cincinnati Board of Education where he served as president. In addition, he served as President of the Ohio and National Caucus of Black School Board Members. He is a member of the Urban League Board. He has served on the Board of Cincinnati State Technical and Community College and received an Honorary Doctorate of Technical Letters from Cincinnati State Technical and Community College. Herb was appointed to serve as a Director of the Cincinnati Branch – Federal Reserve Bank of Cleveland where he served for 6 years.
The United Way named The African American Leadership Initiative, "The Herbert R. Brown Society" in recognition of Herb's efforts in improving the quality of life for people in this region. In October 2004, Herb received the Theodore M. Berry Award from the NAACP and the Paul M. Lund Public Service Award from the National Public Relations Society of America. Herb was inducted into the Warren G. Harding High School Hall of Fame in 2005. He received the Urban League "Lions Award" in 2006 and the Cincinnati Human Relations Community Service Award in 2007. He also received the Triumph Award from the Emanuel Community Center. He received the Men of Honor Award.
Herb believes, "There is no greater thing in life than to answer a call from others in need, and to have as a true testament that your own needs are secondary." Herb considers volunteerism as an investment in the community, and therefore, contributes many volunteering hours to worthwhile causes. Herb is also on the Board of the Boy Scouts of America, where he has received the Scouts highest honor, the Silver Beaver Award. Additionally, Herb is a board member of Families FORWARD,, and he serves as president of the Community Police Partnering Center. He is also on the board of LifePoint Solutions and serves as co-chair of the SI Team for Cincinnati Initiative to Reduce Violence (CIRV).
Herb is a Life Member of the NAACP, a 33rd Degree Mason and a member of Sigma Pi Phi fraternity. He is married to Marcia. Herb has three adult children.
Herb is a recipient of numerous awards including:
2015 – Men of Honor – Business Accomplishments
2015 – Community Service Award – City of Cincinnati
2015 – Greater Living Cincinnatian
2008 – Greater Cincinnati Foundation "Jacob E. Davis Volunteer Award"
2007 – Cincinnati Human Relations Community Service Award
2006 – Cincinnati Urban League "Lions Award"
2005 – Inducted into the Warren Ohio High School Hall of Fame
2004 – The Paul M. Lund Public Service Award
2004 – Theodore Berry Award – NAACP
2004 – Jerome Jenkins Award – Seven Hills Neighborhood Houses
2003 – The Herbert R. Brown Society – United Way
2003 – L. V. Booth Visionary Award
2003 – Diamond Award – Links
2002 – Urban Appalachian Kinship Award
1996 – Lifetime Achievement Award – Applause! Magazine
1995 – Bell Ringer Award – Cincinnati Union Bethel
1995 – Reach for the Stars – Memorial Community Center
1995 – Joseph Hall Award – United Way & Community Chest
1995 – Silver Beaver Award – Boy Scouts of America
1994 – Honorary Doctorate of Technical Letters from Cincinnati Technical College
1993 – Received the Key to the City of Cincinnati from Mayor Dwight Tillery
1992 – Corporate Image-Maker Award – Applause! Magazine
1990 – Ethelrie Harper Award – Cincinnati Human Relations Commission
1986 – Who's Who Among Black Americans
1981 – Leadership Award – United Way
1979 – Jefferson Award for Public Service (one of 16 national finalists)
1976 – Outstanding Community Service – United Way & Community Chest
Zion Global Ministries with Pastor Freddie T. Piphus and Pastor Marsha Piphus
In 2002 we embarked on our journey – following God's lead to places only known by Him. Just like the children of Israel in their wilderness experience, we had our moments of discomfort and concerns of not knowing where we were going or what would come next.
It's been a faith walk. No doubt, God is testing our faith while at the same time making us stronger and more confident in knowing that He will continue to be with us.
Sunday, November 17, 2002, is a day that will never be forgotten by those family, friends, and loved ones who crowded into the home of Pastors Freddie T. and Marsha Piphus. Pastor Freddie T. Piphus says what he remembers most about that day was the outpouring of love that meant so much to him and his family. "What an occasion! Believers came together and prayed, sang, cried, and praised God. It was the birth of Zion Global Ministries."
The first worship service was held at the Grove Banquet Hall; one week after the gathering at the Piphus' home. Not knowing what to expect in terms of turnout, the crowd was enormous; people stood and sat on the floor, the support was greater than anyone expected and after reaching capacity, people were turned away.
From the Grove Banquet Hall, Zion Global Ministries has experienced four additional moves; Sycamore Junior High School, Oasis Resort and Conference Center, Woodward High School, and the Worship Center in Jordan Crossing. In 2004 Zion Global Ministries acquired property in West Chester, Ohio and soon moved the Administrative Offices to 9180 Cincinnati-Columbus Road.
In January 2005 Zion Global Ministries began worshipping at its seventh location, the Family Life Center, on the West Chester Campus. On Sunday, November 20, 2005, a new day dawned for this "traveling ministry." On that day members and friends of Zion Global Ministries were led by Pastors Freddie T. and Marsha Piphus to our new worship home.
To God be the glory for our past and our promised future!